Waste not, want not — Nutrition wellness
By Carol Buckley Frazier
Bestuwellness.com
As a Holistic Nutrition and Wellness Coach, I love helping my clients learn how easy and delicious it is to prepare and cook healthy foods.
Feeling connected to how food grows and where it comes from leads us to becoming responsible stewards of not only the plants and animals that feed us, but also our food budgets—voting for healthy products with our greenbacks and cutting down on wastefulness in the kitchen.
According to the Natural Resources Defense Council, Americans throw away 36 million tons, or $165 billion worth of food annually and this waste occurs mostly at the "consumption" stage, not the production stage.
In other words, it happens in our kitchens and restaurants. The amount of food waste produced globally each year is more than enough to feed the nearly 1 billion hungry people in the world!
This issue has a big impact on family food budgets, worldwide hunger, natural resources and climate change. Many organizations and companies are looking at these challenges as they affect the ability to feed an ever-multiplying human race, but how can you and I address this in our own homes and save money by shopping wisely, reusing, recycling and and reducing our carbon footprint?
Here are some of my favorite simple tips to shop savvy and cut down the waste:
Cut out the Junk
When I hear people say eating healthy is too expensive, I remind them that it's all the extra processed junk foods: chips, sodas, cookies, instant breakfast drinks, bottled energy drinks, frozen snacks — that really increase our food bill, along with too much meat that's typical of the American diet.
You'll actually end up being able to spend some of that saved money on higher quality plant foods from organic and local sources because you need less when you're eating nutrient-dense food. And real whole foods will also leave your body feeling more satisfied and full of energy!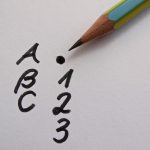 Plan Your Shop, Shop Your Plan
This incorporates buying only what you know you'll really want to eat during the week and what you're able to prepare. Taking 15-20 mins to write out what you're going to need to get thru a few breakfasts, lunches and dinners will save you lots of money, anxiety, and time.
And just keep it simple; variety is important but don't get overwhelmed by the choices. Just eat what's appealing to you and incorporate different colors and textures for the most nutrient variety, changing it up weekly.
Also, keep in mind that if there are only two of you at home, buying bulk may not be the wisest choice even though it's less expensive initially.
Don't give in to marketing tricks that lead you to buy more food, and particularly perishable items, than you need. If food goes to waste, that's your money being thrown away too! Instead of packaged carrots, purchase loose ones. Instead of bagged apples that may go bad before they can be used, buy what you'll need.
It may take you some time to get into the swing of being able to calculate your needs for the week, but once you do you'll never go back to haphazardly shopping again!
Don't let your food expire!
Just experiment and be creative. Here are just a few ideas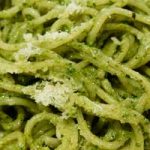 Got greens that are starting to wilt?
Time to incorporate a sauteed side dish for dinner or use it in your next green smoothie. Broccoli or cauliflower starting to turn, or have stalks left? Make a pesto sauce in your processor using that instead of basil.
A pesto sauce or condiment spread can basically be made from anything, as long as you have the obligatory (and delicious!) garlic and olive oil, and with or without nuts. One of my favs is broccoli, sun dried tomatoes, garlic, olive oil, capers and seasonings. I'll use this as a side condiment for a dish or breakfast eggs or as a spread on morning toast.


Half an apple left in the frig'?
Grate it on your salad for a little sweetness. Same goes for any other veggie pieces left — grate in salad, add to a stir fry, throw it in your pesto or sauce.
Pulp left from Juicing?
Mix into plain cream cheese for a veggie spread (or compost!) Carrot and apple pulp adds a special juiciness to burgers.
Lemon peels?
Grate them to add a special kick into meals and your morning smoothies.
Pieces of root veggies hanging around?
Mix them up and roast them for dinner with olive oil and seasonings and sprinkle some lemon or balsamic vinegar or make pureed veggie soups from what you have and enough for a few servings thru the week.
My favorite one to make is with greens and either butternut squash or red potatoes, organic veggie or chicken broth, celery root, onions, fresh ginger, garlic and seasonings. Just steam or saute ingredients and throw in blender or processor!
Make your own pre-mixed smoothie packs
From salad greens getting limp banana turning brown, berries getting mushy — throw them all into containers, like BPA-free bags, in the freezer. And on a busy morning, you'll have breakfast in a flash!
Recycle your meat leftovers
Combine them with a lunch salad or make into a Sandwich with lots of veggies to take to work the next day. Also recycle restaurant meals that may have been more than you could handle.
Make Your Own Broth
Any leftovers I have from trimming any veggies or fruits during the week I put in a bag in the frig and then every 4-5 days I make a delicious broth:
Just cover with water in a soup pot, add garlic and/or herbs, bring to a boil and then simmer for 2 hours. (great to do on the weekends when you have the time). Strain and put in glass jar in the frig and use in your next soup or to cook your grains in.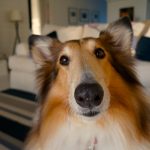 (For strained broth veggies: either add to compost pile or if you have a dog, add to their food — it's yummy and good for them!)
If you roast or bake a chicken or some other type of meat, don't throw those bones away — put all leftovers in a pot, cover with water, add seasonings and garlic — and create your own super healthy bone broth.
Don't shop till it's gone!
My frig' looks pretty empty on my shopping day, but that tells me I'm doing a good job of really using what I purchase and it also increases my confidence in my abilities to use food creatively, while lowering my food bill.
My husband will look in the frig' and tell me there's nothing to fix for dinner and I'll tell him to give me 30 mins. He's always amazed when he sits down to a delicious meal and can't figure out how I did it!
If you need some help figuring out what to do, The Love Food Hate Waste app will allow you to easily keep track of food planning, shopping, cooking meals and making the most of leftovers.
Substitute!
When a recipe or dish calls for something I don't have, I'll just see what else I can throw in instead. Substituting different veggies, meats, herbs or even condiments is no big deal and you'll come up with another dish to add to your repertoire!
Compost!
Composting food scraps can reduce climate impact while also recycling nutrients. Check this out for great infos and how-tos: http://www.gardeners.com/how-to/all-about-composting/5061.html
Store your food properly!
This will save a lot of money and waste. There's are some great tips here: realsimple.com – The Ultimate Food Storage Guide
Just pick out a couple of these to try this week and see how easy it is to be financially-savvy, eco-friendly and one smart (healthy) cookie!
About Carol Buckley Frazier
Holistic Nutrition and Wellness Coach (CHHC), and an accredited member of the American Association of Drugless Practitioners (AADP).
As an NSCA-Certified Personal Trainer with over 20 years of experience, she facilitates integrated wellness workshops, teaches group fitness classes, and is a corporate wellness speaker and writer. Her goal is to transform people's lives and create a ripple effect in the world!
bestuwellness.com