It all started with a cup of tea…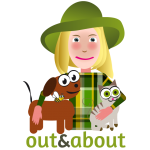 By Ashleigh Prince
out&about is my personal journey of discovery asking questions and getting more informed. I want to share my findings with you so we can travel the journey together.
---
I discover Fair Labor Verification, life can be very surprising when we go with the flow.
Upon waking, after I have my warm water, honey and lemon (doing a 30 day challenge), I like to have a tea or coffee. I have worked on my diversity of choice, and not getting into an addictive habit and trying to expand my palate.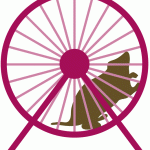 I can get very habitual, and I've discovered I'm just on a circuit, not even enjoying the moment, so for me, this has been a conscious choice and something I continue to work on.
It's when I am at my busiest, that I find it to be my greatest challenge, which is when it's most important: having little moments throughout my day, where I am intentionally inserting moments that will slow me down, give me that pause, so I am not a hamster on a wheel.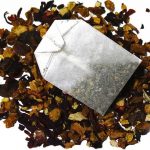 This morning, my choice, was tea. I confess, I still buy certain teas in bags, but as I'm making the decision to go paperless, and shopping bulk (the zero waste way, if you bring your own container.), I need to start making the switch to loose leaf. Today I decided, I need to observe which are the tea's I reach for again and again and see if loose is an option.
But that's not really what made me sit down and write.
Actually, it was in reading the back of my tea bag, NUMI's Emperor's Pu-erh. I was looking to see if it would say, what element in the tea creates the smoky taste I love, and what I discover was this:



I love that they are providing all this information on the back of each tea bag. It might not be down to zero waste, however, they are making what you throw away, with biodegradable filter paper and the outer package from 72% recycled content.
It has become very important for me, to know the companies I am purchasing from, to know they care about the process, from the raw to disposable. That they are bringing human health and environmental health into the formula for what they are producing.
One of the first things that stood out is Verified Fair Labor. I LOVE that, but what does that mean exactly.
It's actually something that the NUMI Foundation started.
Numi, Inc. helped develop a new Fair Labor verification program with Scientific Certification Systems (SCS), a third party certification organization to engage manufacturers in going deeper with their values of equity and fair trade. Since then, the Numi Foundation has adopted this verification.
Fair Labor verification incorporates safe working conditions and fair economic returns for producers of oversea supply chain ingredients (e.g. tea, coffee, chocolate, etc).
This program's focus will be on international producers and not on a domestic level since the United States has labor laws. Besides Numi Inc's involvement, Fair Labor will seek to engage others in utilizing this verification program in the assessment of their supply chain values.
The more a company is transparent and provides information that is important for the consumer, the more I begin to develop a relationship with that particular company.
I just fell a little deeper in love with NUMI. I know I enjoy their tea,that it's Certified Organic, which is the first thing I look for and that it's NON-GMO. That is what gets me first, but it's these other pieces that define them as a company, that helps me distinguish between one Organic brand and another.
It's really relationship building and I want to have relationships in my life that align with my values and integrity.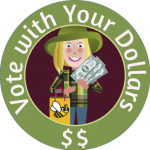 Treating the environment and humanity, in the most humane ways possible is what is utmost important for me. And I discover something nearly every day, as I take this more aware approach to my life, slow down, and be more informed with my choices.
And this all started over a cup of tea…
Cheers,